Top row left to right: Elizabeth, Emily, Lacey, Cassidy
Bottom row left to right: Carly, Lizzie, Katie.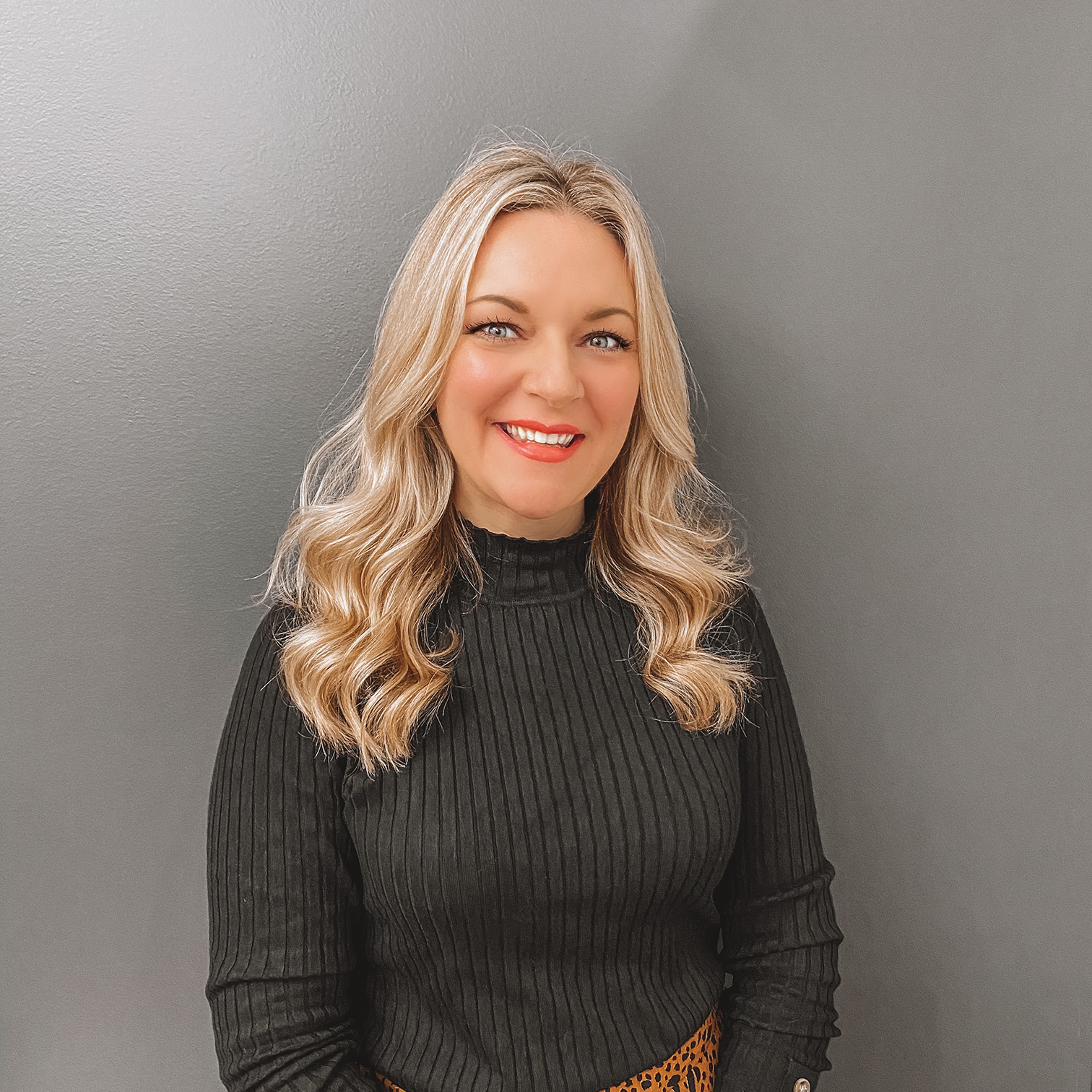 Emily
Store Manager
Being a key part of Ella Park Bridal since 2016, Emily leads the EPB team with positive energy + a hint of wit. Her fun and fashionable personality provide the guidance our store needs to progress and grow!
She is passionate about sleek, classic + romantic wedding esthetics with a modern twist. She is a lover of floral lace veils – so expect her to show you more than a couple! Enthusiastic about the wedding planning process, Emily will help guide you with your full vision in mind!
Emily and her husband, Ryan, live in their 125 year old fixer upper in Rockport, IN with their two cats.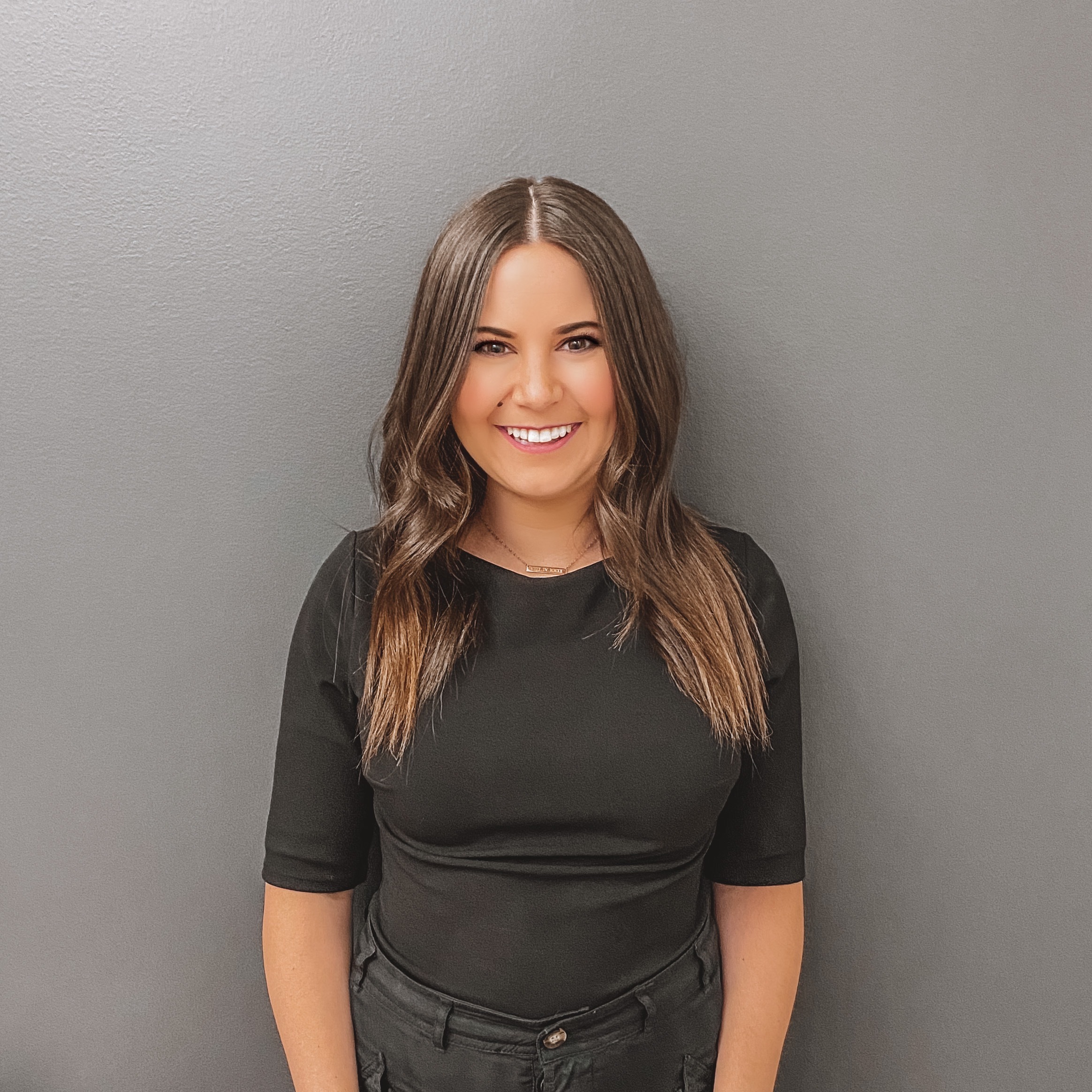 Lizzie
Bridal Consultant + Social Media Marketer + Assistant Manager
Lizzie began styling brides in 2017. She has a bubbly personality that befriends brides with ease.
She has a love for boho-glam and loves Lillian West + Justin Alexander. With her intuitive spirit, she loves being able to put the entire vision together for her brides. She has been our social media marketer for over a year and she loves showing future brides the vibe of our store.
Lizzie and her husband, Josh, were blessed with their son, Rhett, in August of 2020. They live in their fixer-upper in Kentucky with their rescues, a German Shepherd and three cats.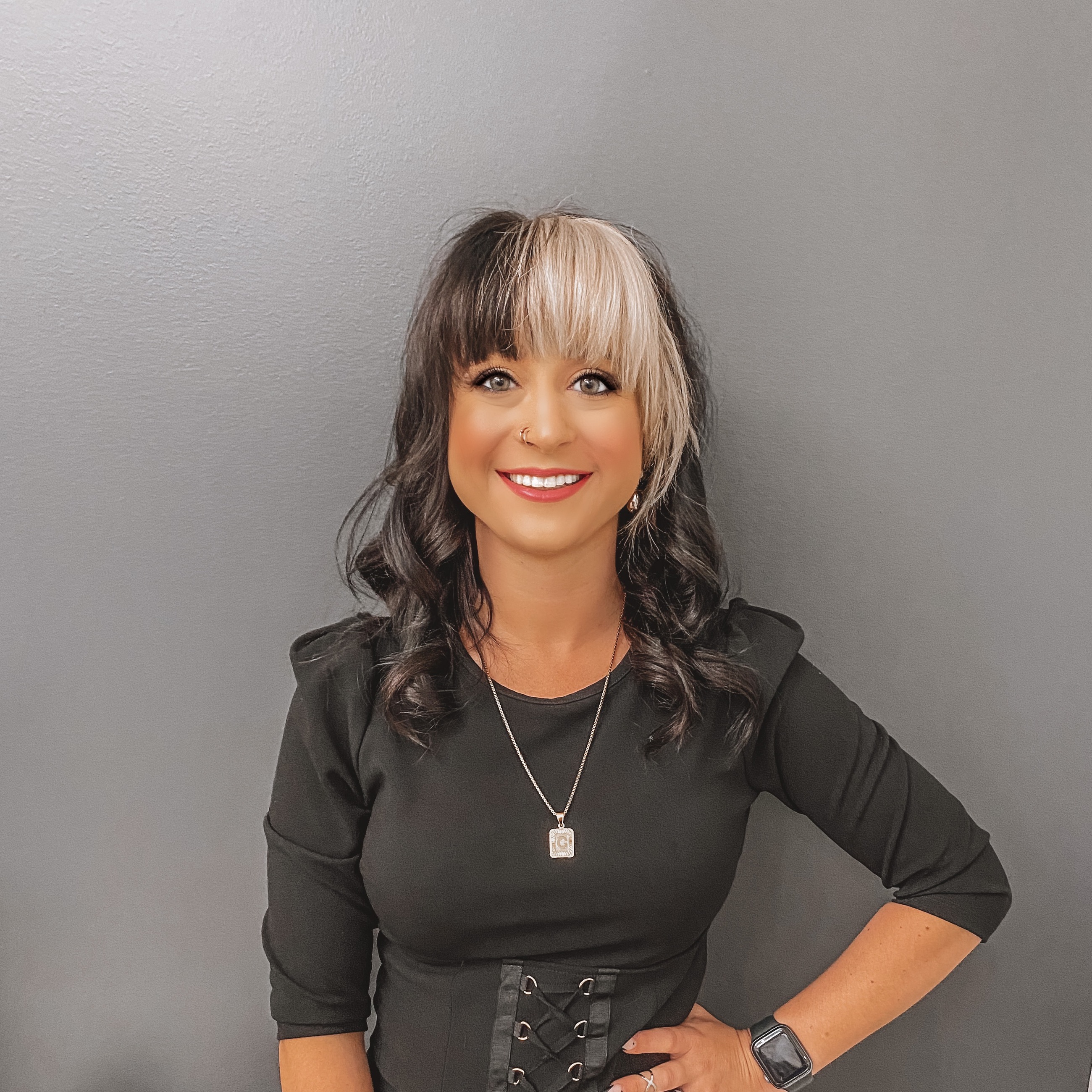 Carly
Bridal Consultant
In 2016, Carly added her enthusiasm and dauntless personality to the Ella Park Bridal crew.
She loves working with a multitude of bridal aesthetics from bold + vibrant, eclectic + ethereal to black tie. Being your personal hype girl, Carly has a passion for inclusivity of all sizes and shapes making each bride feel true to their vision. You will find Carly wearing bold statement pieces at work, often by her favorite designer, Betsy Johnson.
Carly became an #ellaparkbride in 2018 saying "Yes" to her Sottero and Midgley gown. Her and her best friend, Tyler, were wed in May of 2020. They live together in Evansville with their Alaskan Malamute, Koda.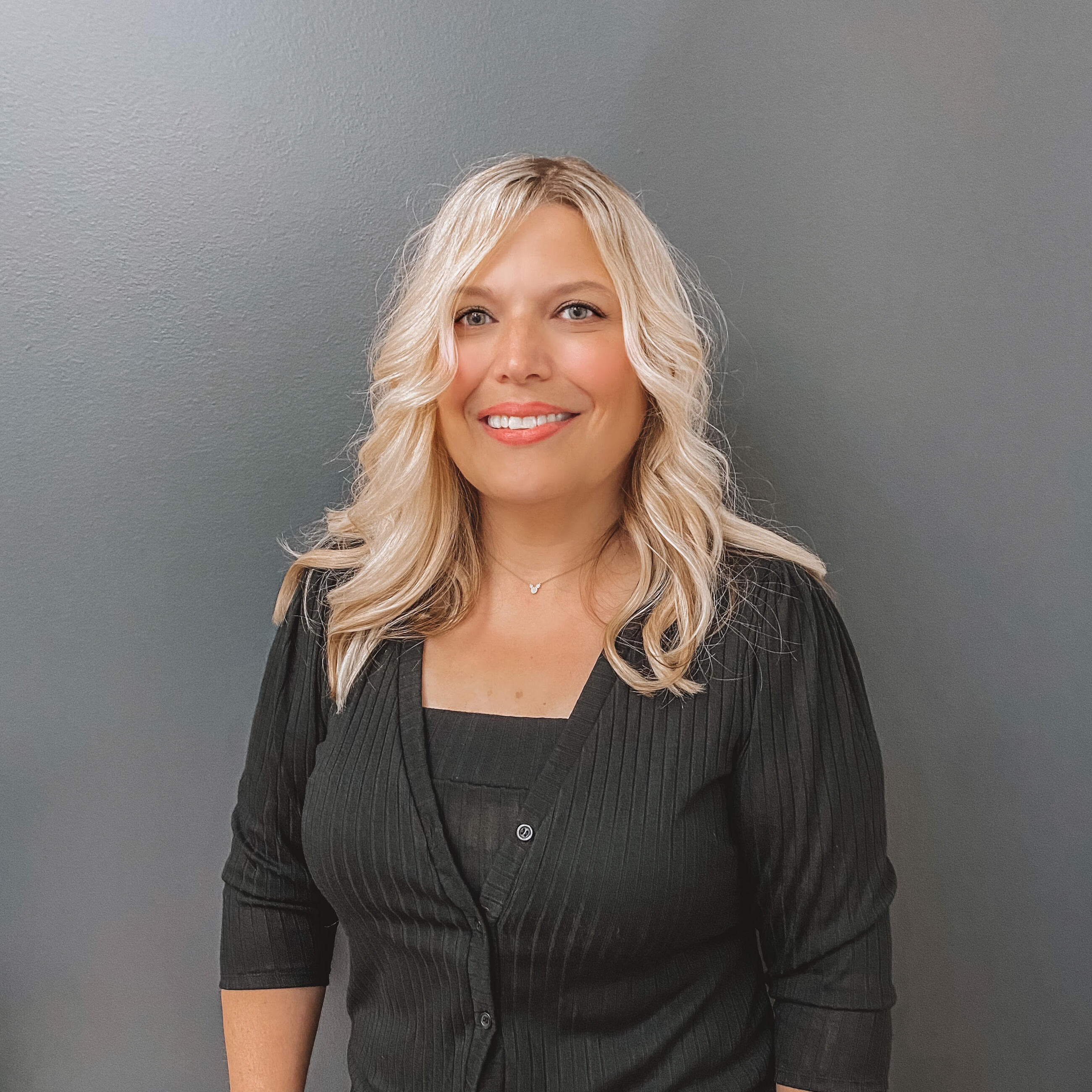 Lacey
Bridesmaid + Menswear Consultant
Lacey joined the Ella Park Bridal team in early 2018. With 20+ years of experience in the bridal industry, Lacey brings knowledge and expertise to our brides.
Helping brides + grooms with the finer details of their wedding, she possesses a light-hearted and witty personality that is dedicated to providing a great experience.
Lacey is married to her high school sweetheart, Mike -- together they have three boys. Lacey, with a passion of all things Disney, has two Dalmatian rescues of her own, Lucy + Marshall.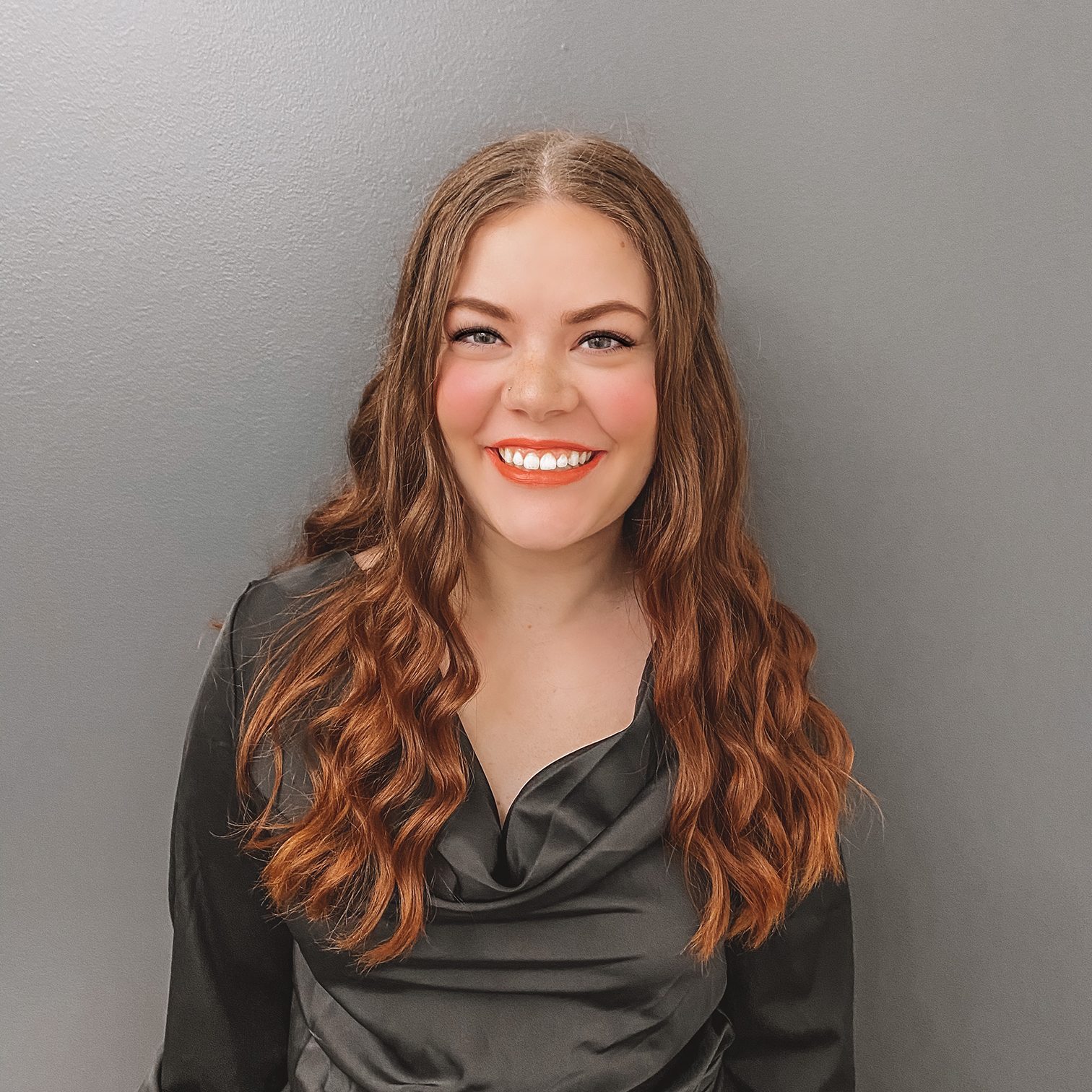 Cassidy
Bridal Consultant
Cassidy has been a part of the EPB crew since December of 2020. She is a Graduate School student at USI and is studying Art + History.
Choosing a Maggie Sottero gown, Cassidy became an #ellaparkbride, herself, in June of 2020. She is a lover of bold accents + dark and moody vibes. With her kind and assuring demeanor, she helps our brides encompass their specific vision for their wedding day.
Cassidy and Ethan are set to be married on November 20th of 2021. She is a lover of all animals with two dogs and one cat.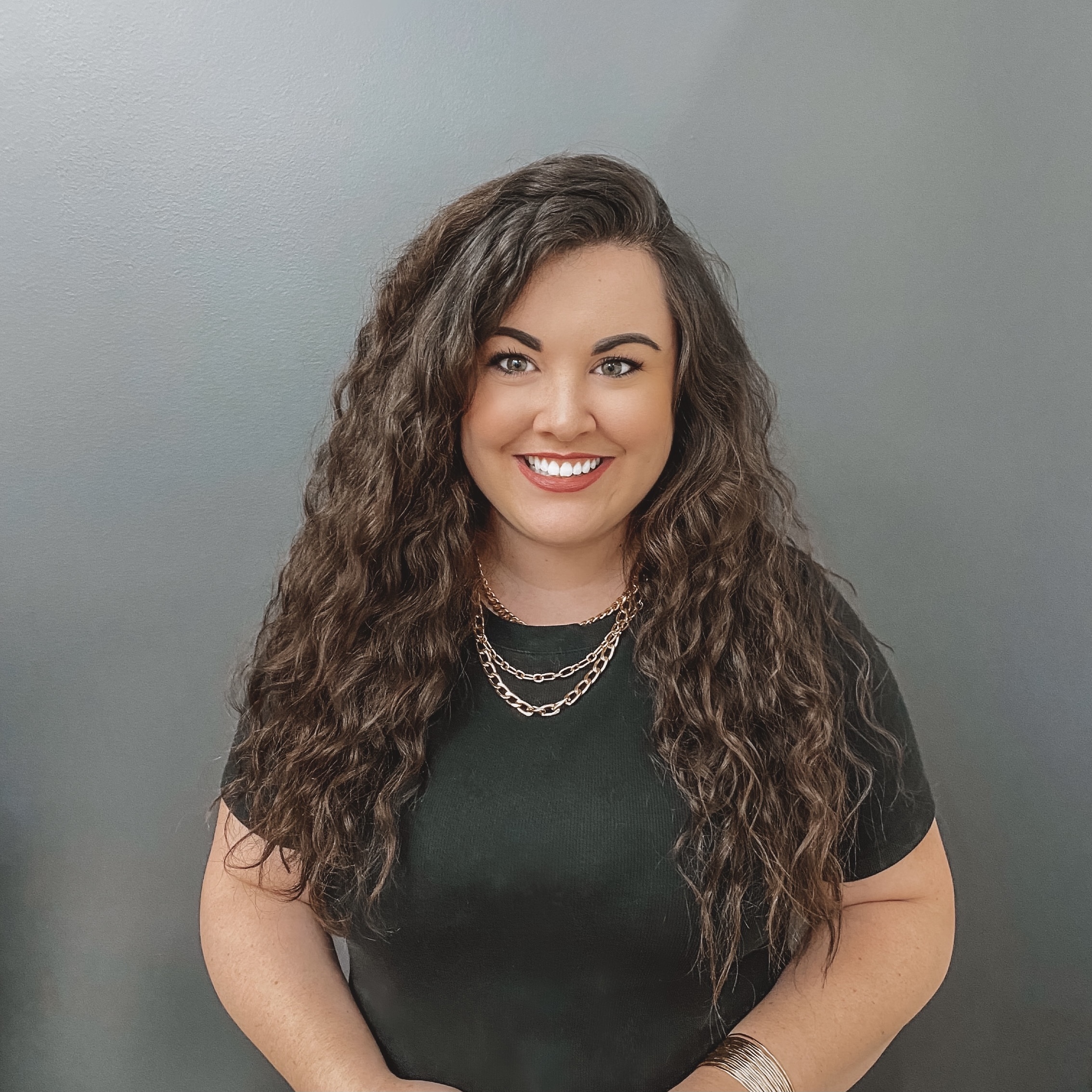 Alexandra
Bridal Consultant
Alex is a lover all things fashion – especially bridal. She has a personality that shines brighter than the stars and you can feel it radiate the room.
With a background in retail and event management, she knows the ins and outs of your wedding needs.
Alex embodies classic romance and helps her brides seek a timeless look.
Alex enjoys her home in Evansville with her three cats Apollo, Luna, and Nova.