Top row left to right: Lacey, Emily, Elizabeth, Alexandra, Allison
Bottom row left to right: Riley, Tori, Lizzie, Carly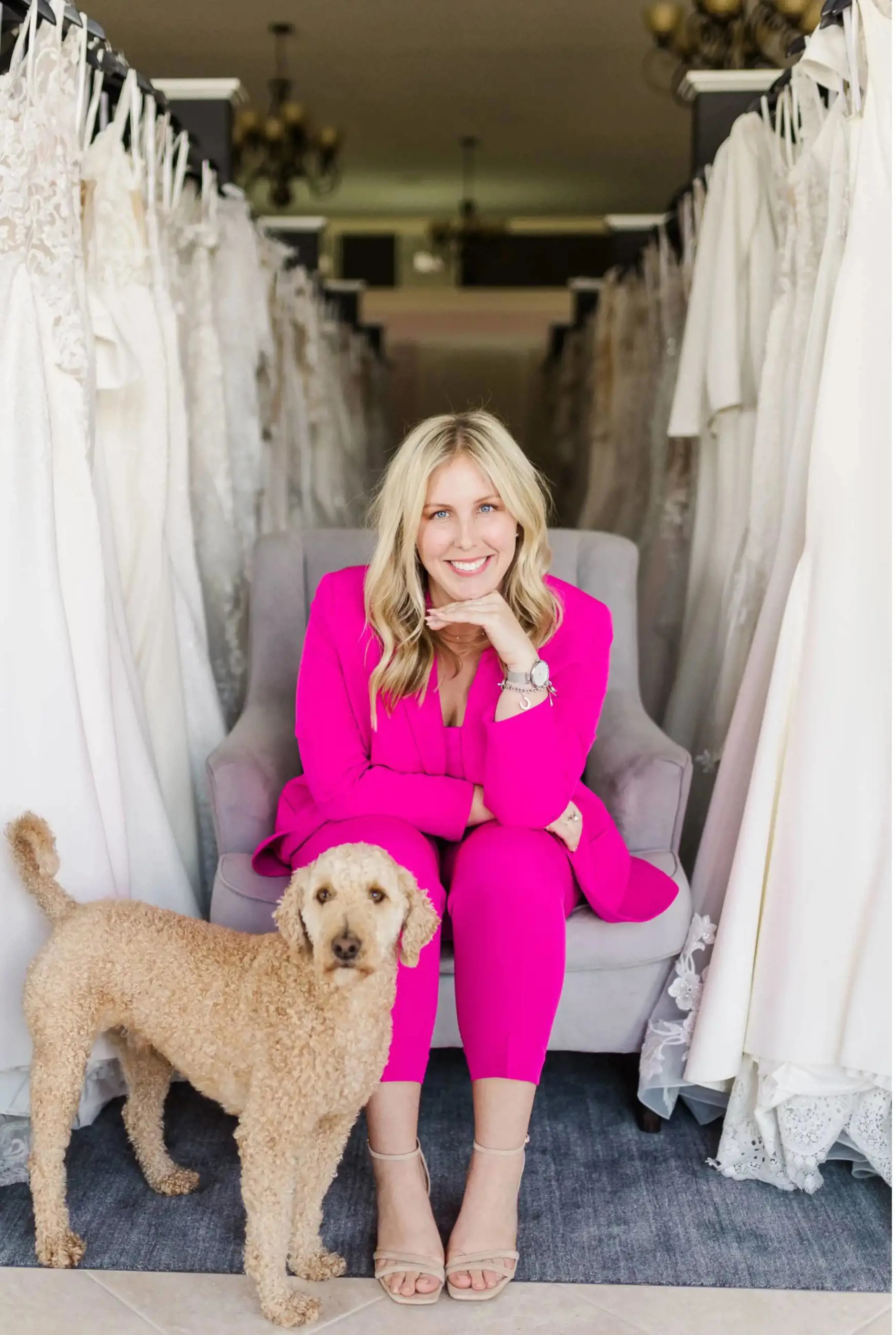 ALL ABOUT ELIZABETH
Our Queen Bee

If you've waltzed through the doors of Ella Park over the past few years, you've surely met Elizabeth. Her quick wit, a keen eye for the tiniest of details, and timeless style are just a few of the endless reasons we love her - and we know you do, too! Elizabeth thrives in creating timeless looks with contemporary distinctions, bringing brides one step closer to their own "best day ever"! ⠀⠀
Elizabeth originally joined the Ella Park Bridal family in 2018 upon graduation from Indiana University in Bloomington, where she earned her bachelor's degree in Recreation, majoring in Tourism, Hospitality, and Event Management. She's certainly mastered her way through the ranks around here- from bridesmaids + tuxedos to bridal and everything in between! In late 2020, Elizabeth purchased the Ella Park Bridal brick and mortar from founders Mike and Lisa Daniel after their 16-year tenure with the business.
Outside of Ella Park Bridal, Elizabeth finds joy in spending warm summer days on the Ohio River, being surrounded with friends and family, and her dogs – Teddy, Luna + Winnie.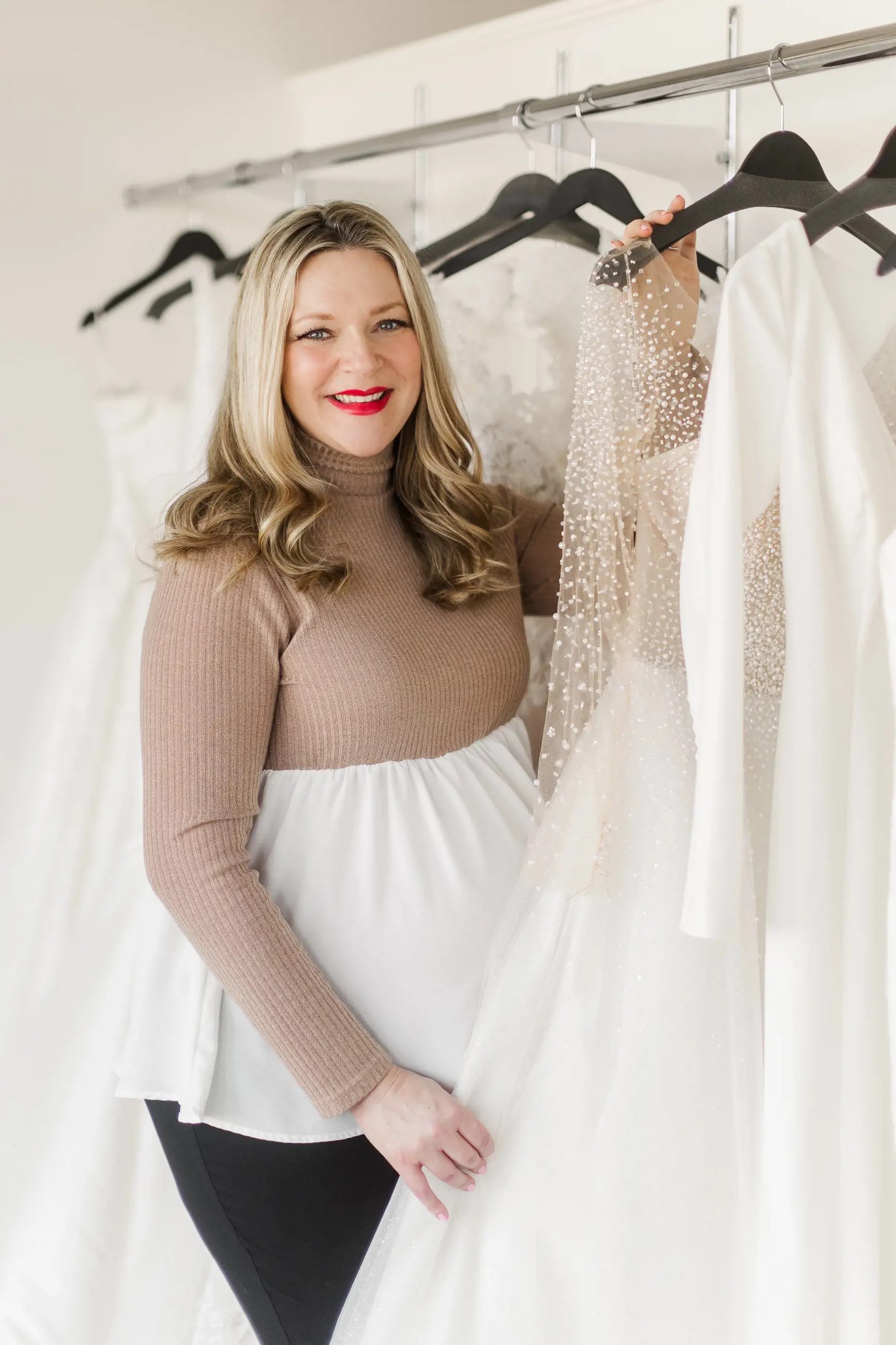 Emily
Store Manager
Being a key part of Ella Park Bridal since 2016, Emily leads the EPB team with positive energy + a hint of wit. Her fun and fashionable personality provide the guidance our store needs to progress and grow!
She is passionate about sleek, classic + romantic wedding esthetics with a modern twist. She is a lover of floral lace veils – so expect her to show you more than a couple! Enthusiastic about the wedding planning process, Emily will help guide you with your full vision in mind!
Emily and her husband, Ryan, live in their 125-year-old fixer-upper in Rockport, IN with their two cats Samoa + Squeaker.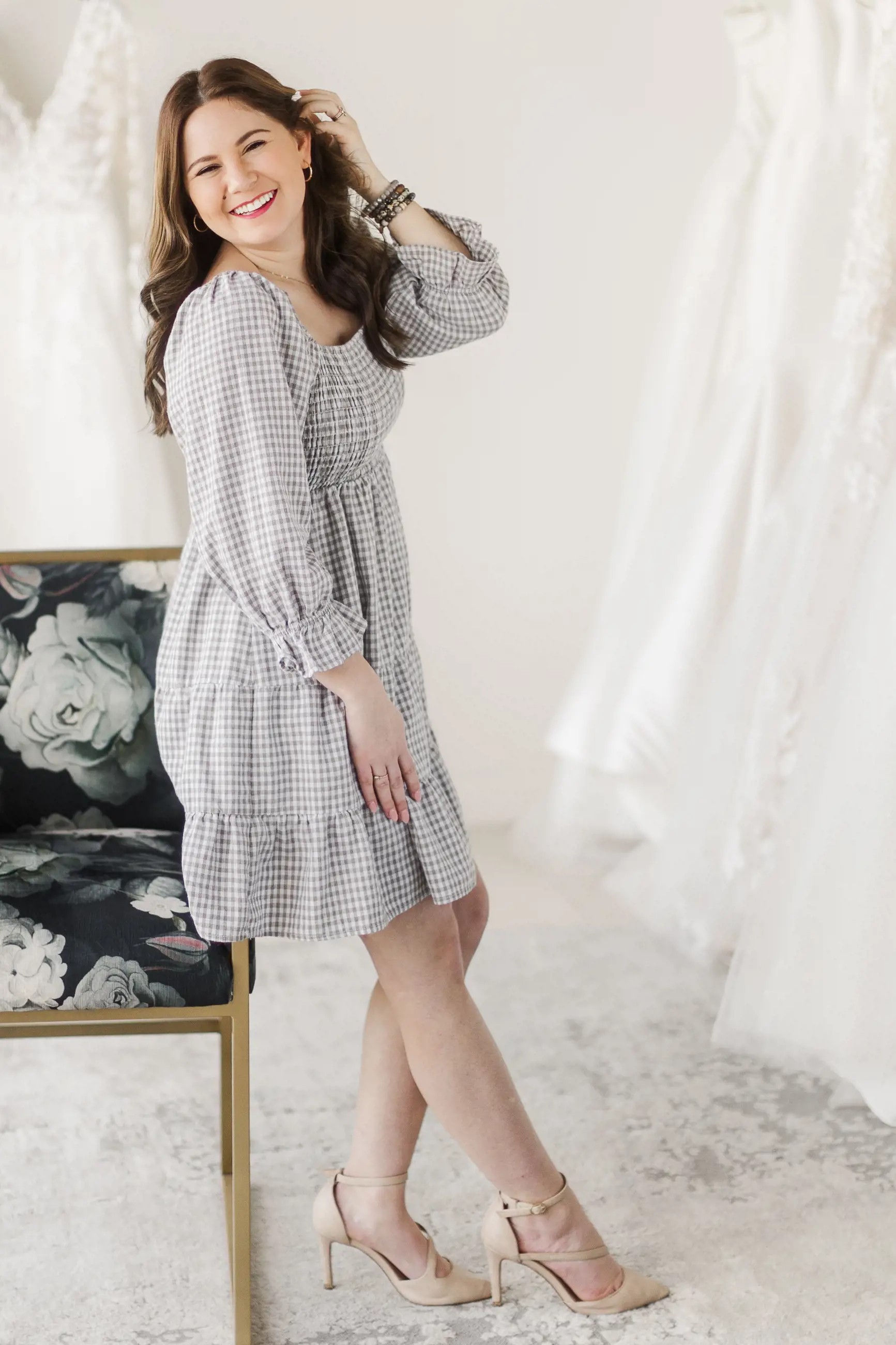 Lizzie
Assistant Manager + Bridal Consultant
Lizzie began styling brides in 2017. She has a bubbly personality that befriends brides with ease.
She has a love for boho-glam + loves Lillian West & Justin Alexander. With her intuitive spirit, she loves being able to put the entire vision together for her brides. She has been our social media marketer for over a year, and she loves showing future brides the vibe of our store.
Lizzie and her husband, Josh, were blessed with their son, Rhett, in August of 2020. They live in their fixer-upper in Kentucky with their German Shepherd, a Shepadoodle & three cats.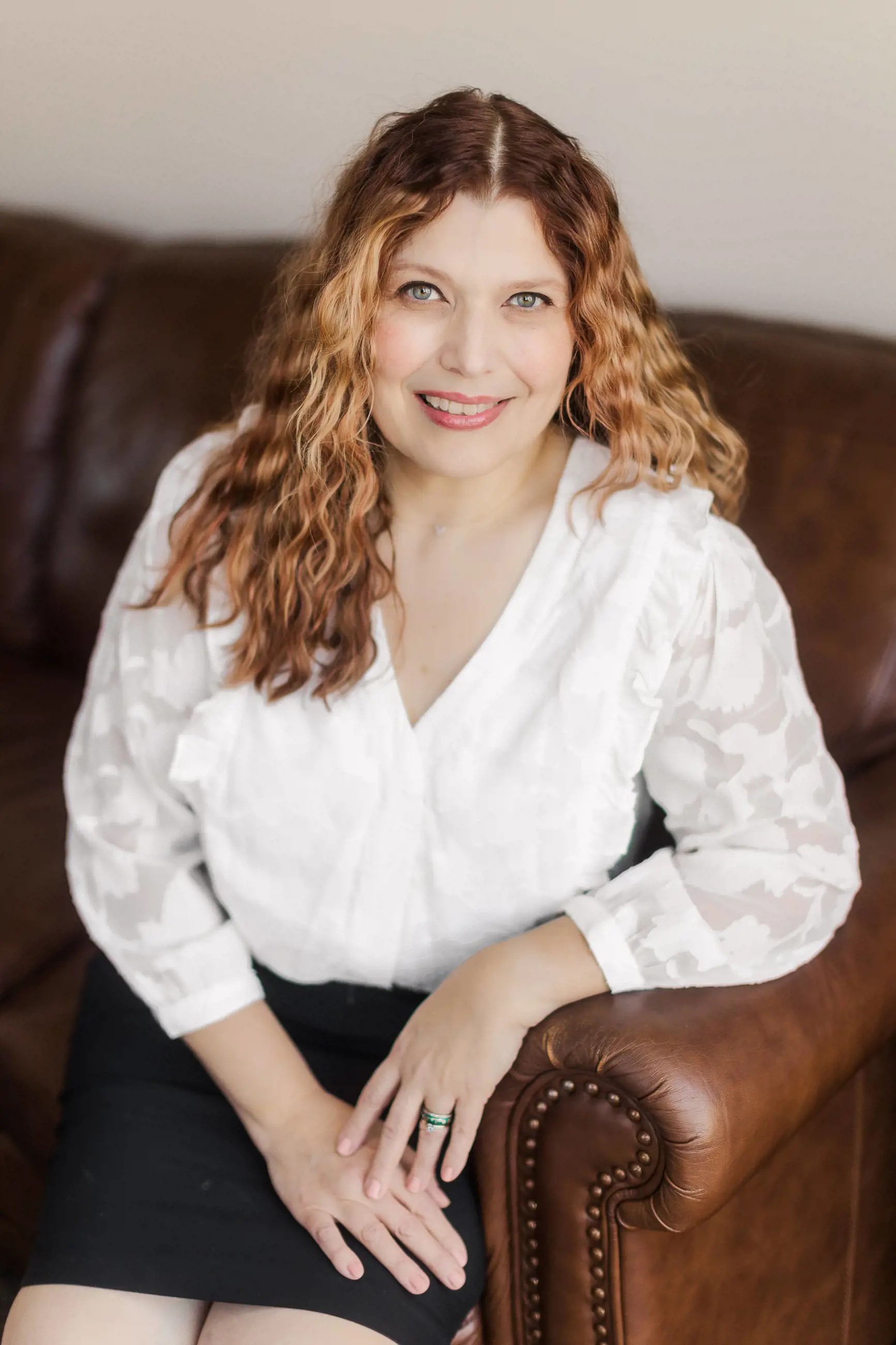 Lacey
Suit/Tuxedo Manager + Bridesmaid Consultant
Lacey joined the Ella Park Bridal team in early 2018. With 20+ years of experience in the bridal industry, Lacey brings knowledge and expertise to our brides.
Helping brides + grooms with the finer details of their wedding, she possesses a light-hearted and witty personality that helps her provide a great experience.
Lacey is married to her high school sweetheart, Mike -- together they have three boys. Lacey, with a passion of all things Disney has two Dalmatian rescues of her own, Lucy + Marshall.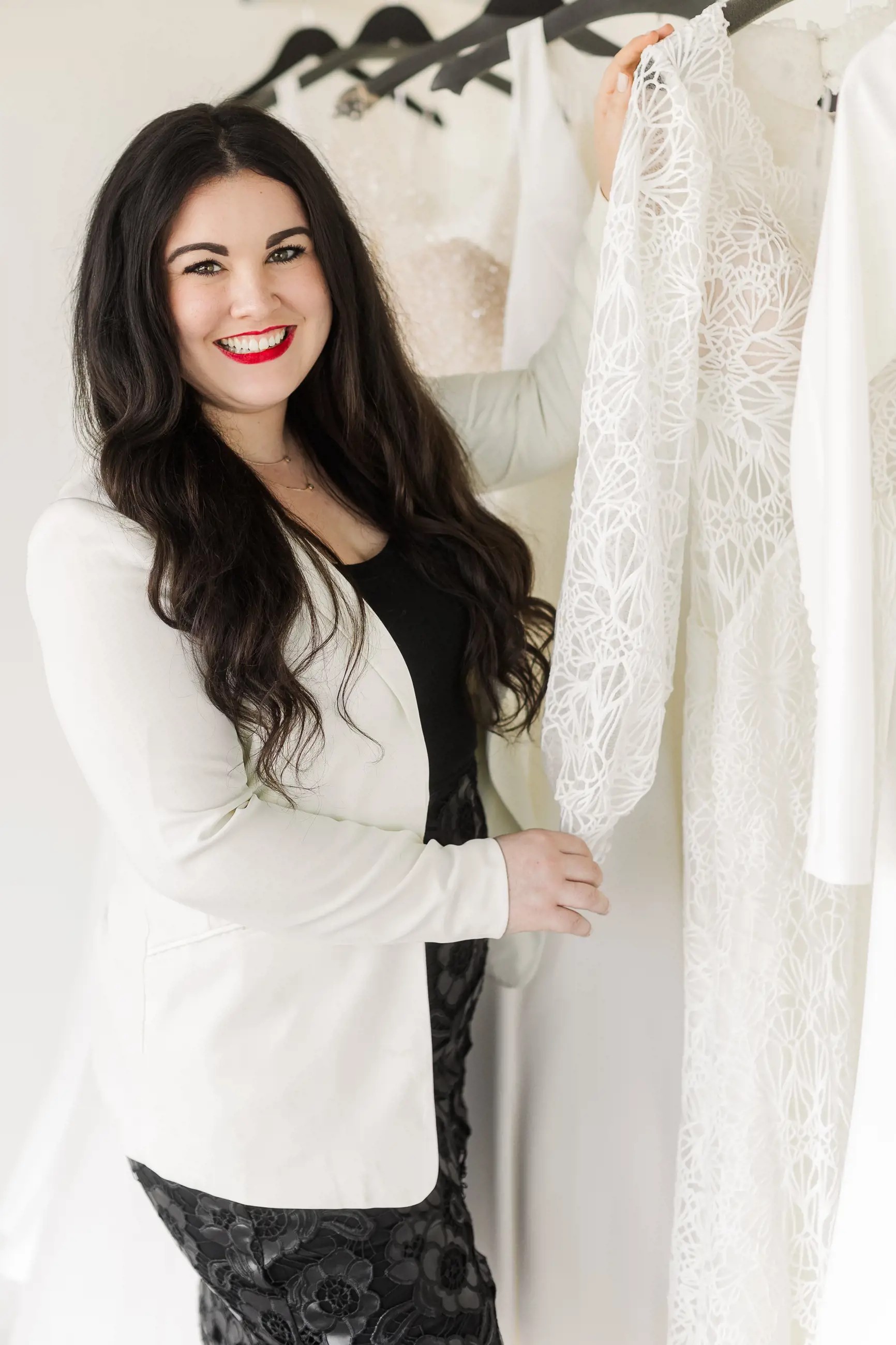 Alexandra
Bridal Consultant
Alex is a lover all things fashion – especially bridal. She has a personality that shines brighter than the stars and you can feel it radiate the room.
With a background in retail and event management, she knows the ins and outs of your wedding needs.
Alex embodies classic romance and helps her brides seek a timeless look.
Alex enjoys sporting events & working out in her time away from EPB. She lives in downtown Evansville with her three cats Apollo, Luna, + Nova.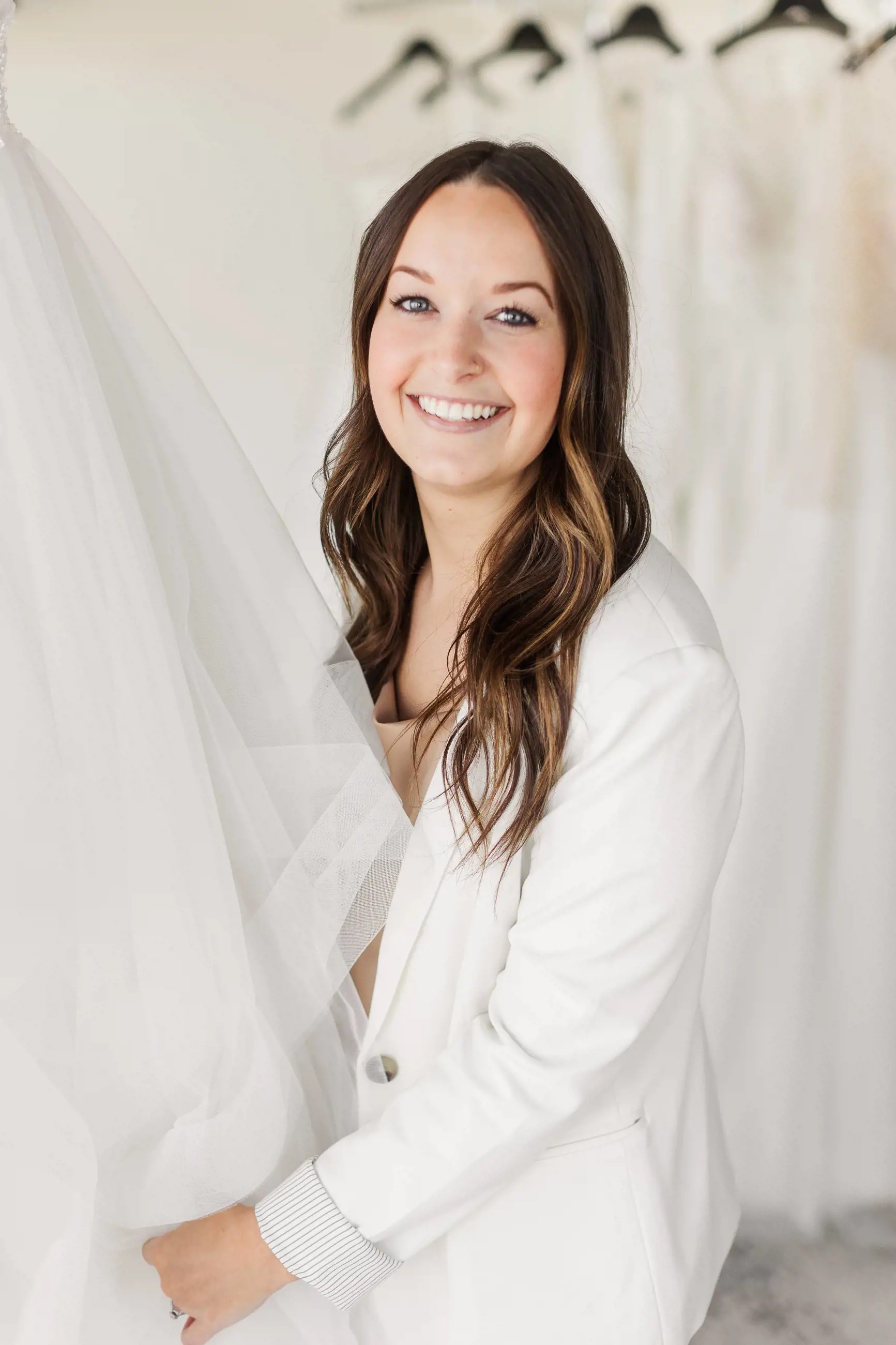 Tori
Bridal Consultant
Tori became an Ella Park Bride in June of 2021, saying "Yes" to an edgy bridal gown by Essense of Australia. She currently lives in Tell City, IN with her fiancé, Damon, and their two huskies, Luna + Stella.
Tori and Damon are set to be wed on October 29th of 2022.
Tori's sweet disposition helps her connect with brides of all styles.
For herself, though, she dreams of boho lace and dramatic trains + veils.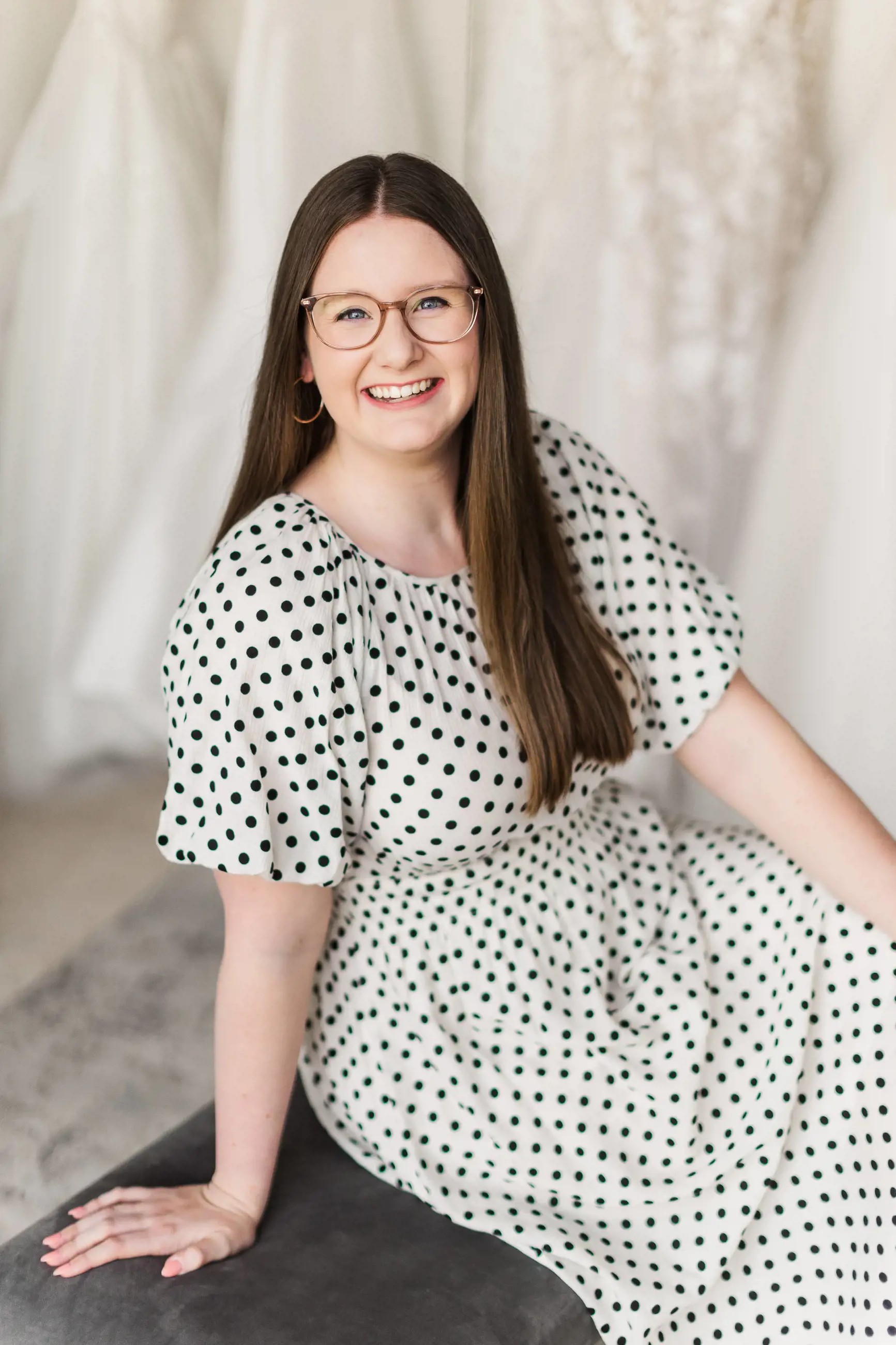 Riley
Bridesmaid + Suit/Tux Consultant
Riley is currently getting her Associates in Business Administration. She has a great eye for color and is a true people person – which makes her perfect for the job! She will help guide you to the vision you had always dreamed of for your wedding party! Riley has four cats and a Disney obsession. When thinking about herself as a bride, Riley leans towards black-tie with soft, romantic touches.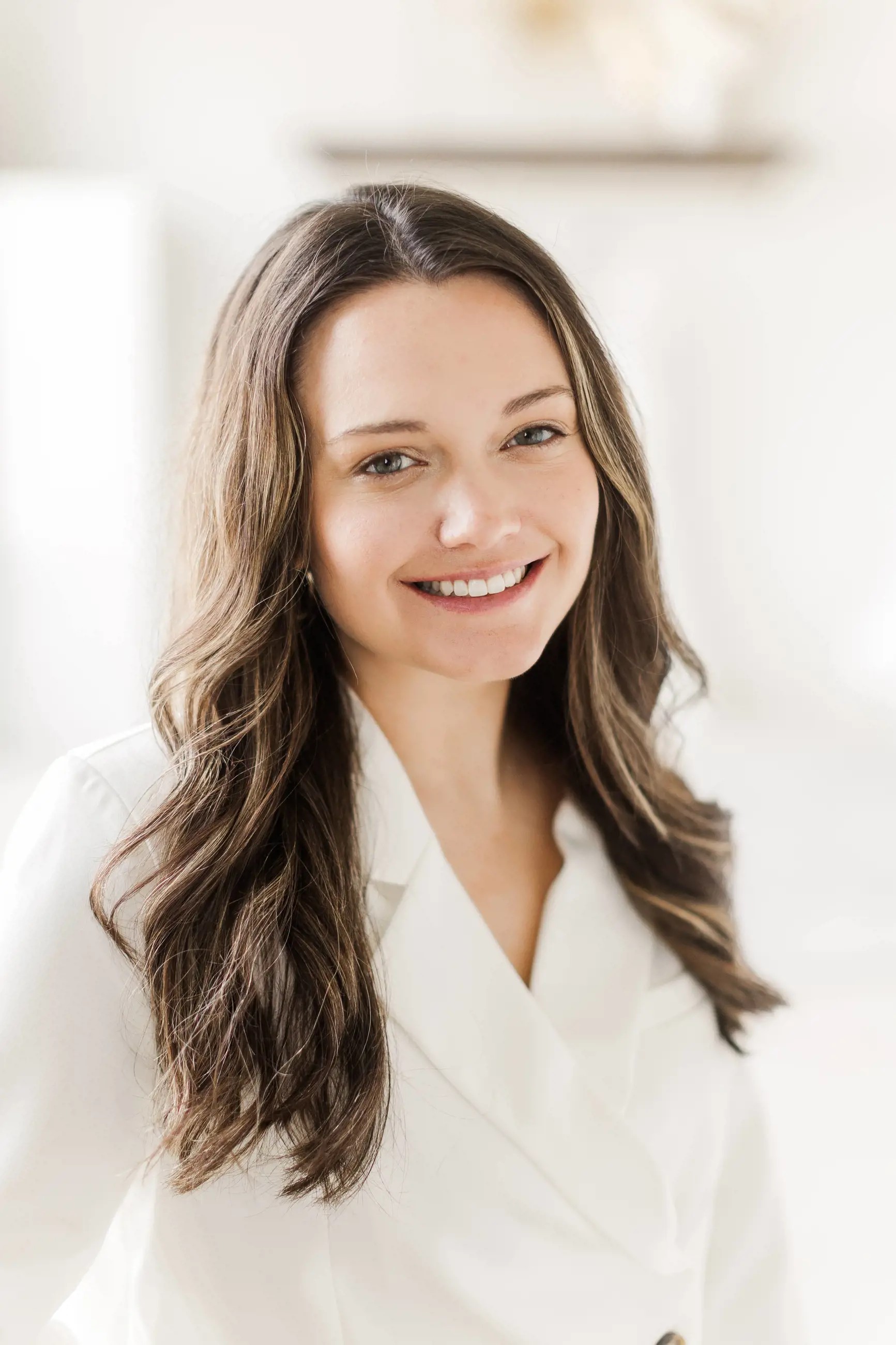 Allison
Social Media Manager
Say "Hey" to the face behind the camera! Allison comes to EPB with 6 years of social media experience. She graduated from WKU in 2019 with a degree in Fashion Merchandising. Allison is a true creative at heart. Outside of the bridal world, she is an artist + designer of her own right. Allison would describe her bridal style as anything unique, outside of the box, and non-traditional – much like herself.